Comics portfolio
I use comics journalism to visualize first-person stories and explain complex concepts. I've woven comic book vignettes into a traditional long form story about man caught up in an FBI sting. I've told first-person stories of elephant poachers. And I've illustrated the words of a woman who married an ISIS fighter in Syria.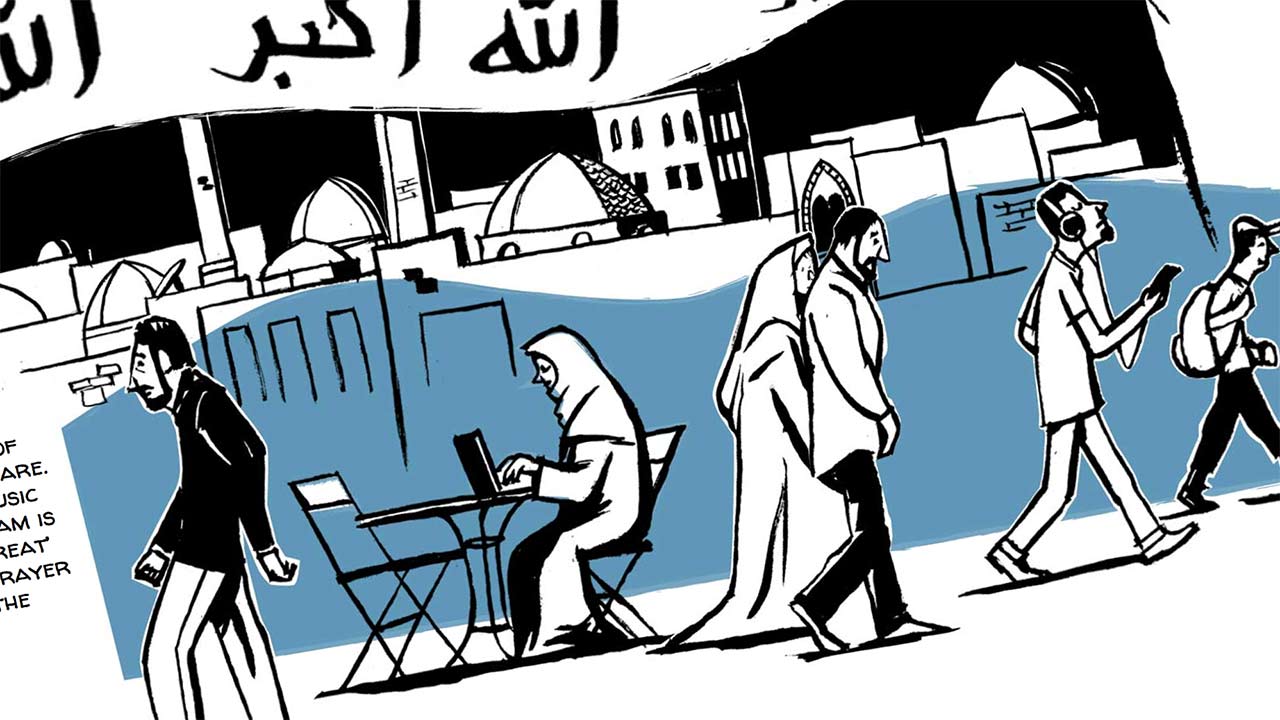 After ISIS, what becomes of the fighters' families?
"Wedded to ISIS" is the story of a Syrian woman who fled Raqqa—the militants' de-facto capital—with her husband, a former ISIS fighter. She speaks from a refugee camp while her husband is in prison. As she speaks, she attempts to distance herself from ISIS, saying her husband quit the group before they surrendered.