Comics portfolio
I use comics journalism to visualize first-person stories and explain complex concepts. I've woven comic book vignettes into a traditional long form story about man caught up in an FBI sting. I've told first-person stories of elephant poachers. And I've illustrated the words of a woman who married an ISIS fighter in Syria.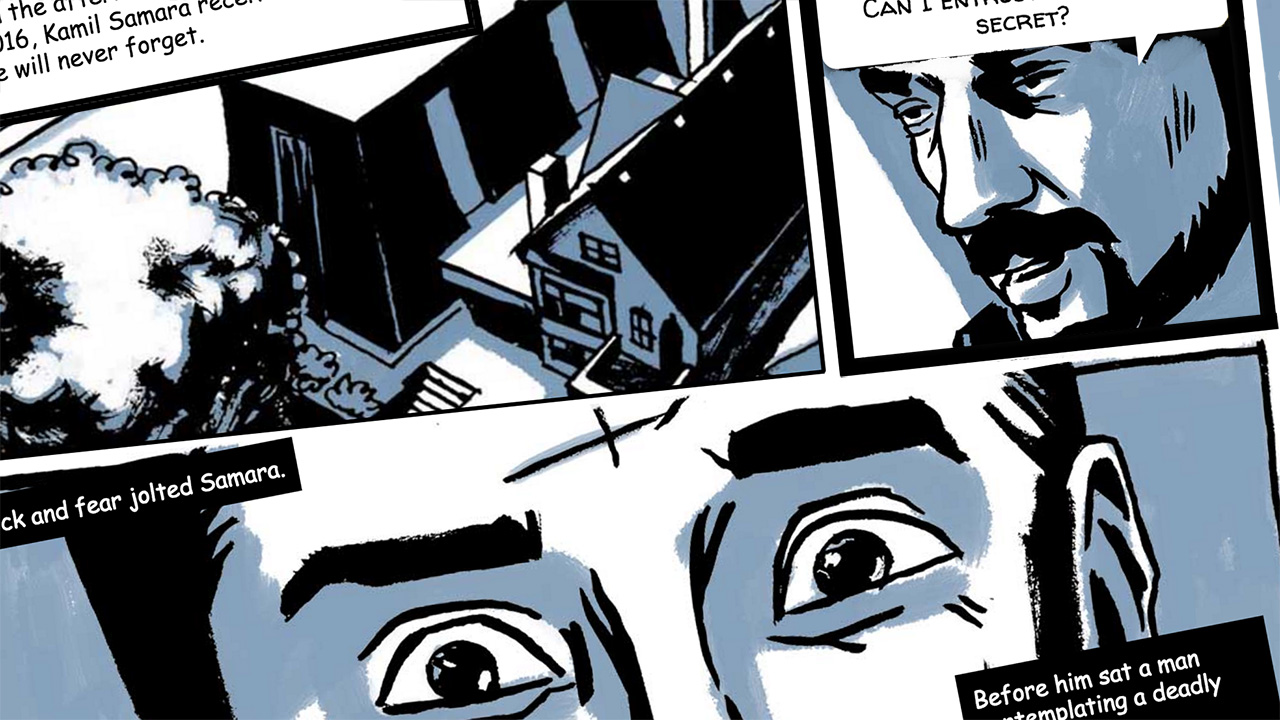 How a cleric's advice changed the course of an FBI sting
On January 24, 2016, a stranger contacted imam Kamil Samara seeking advice. He wanted to know if it was acceptable to God for him to attack a Milwaukee masonic temple.