December 14, 2018
Key events in the Mueller investigation
Robert Mueller's investigation has turned up extensive evidence of Russian meddling during the 2016 election. Explore the indictments and possible connections between Trump associates and Russian interference.
The project features a filterable timeline of key events, an overview of the people and organizations that have been indicted by Mueller, and a history of past special prosecution investigation.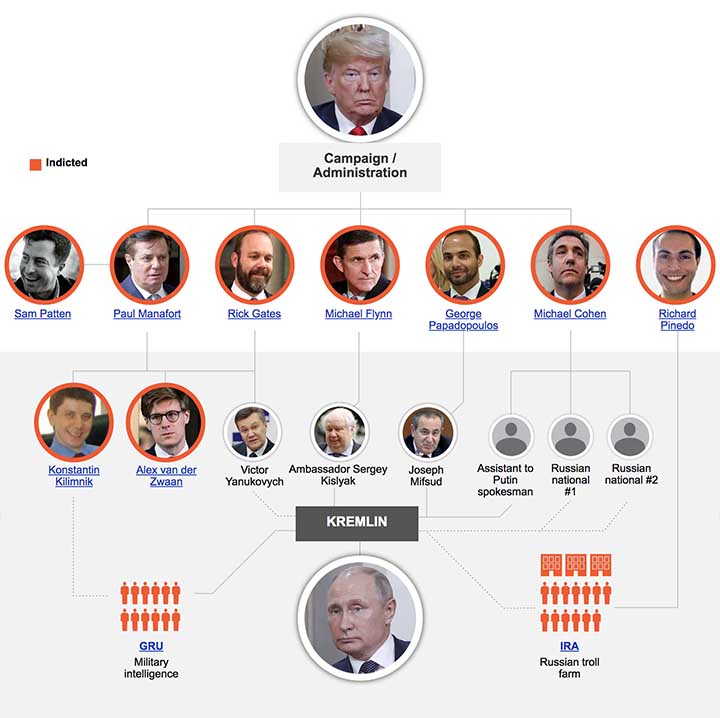 RESPONSIBILITIES
I designed and coded the site. I created the indictment diagram using ai2html, designing a vertical version for mobile browsers and a horizontal version for larger screens. I set up a faux api for highlighting the names of key Mueller investigation figures found in VOA stories and displaying bios based on this project.